Incredible growth and supply chain challenges for certain Re-Lyte ingredients will make it tricky to keep Re-Lyte consistently in stock for the next several weeks.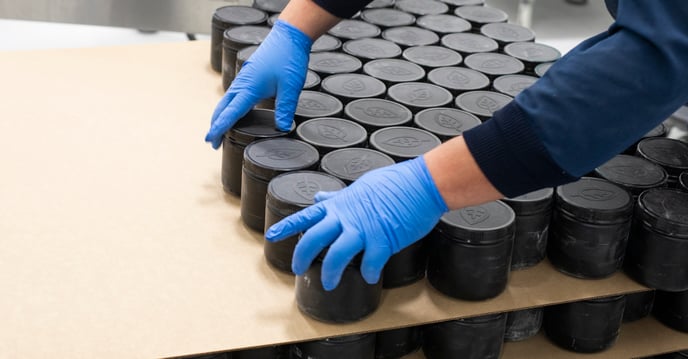 It's been an exciting summer filled with growth here at Redmond Life thanks to wonderful customers like you! This recent boom, combined with supply chain challenges, are the reasons Re-Lyte has been in and out of stock. We planned for a significant increase in Re-Lyte orders, but this summer's explosive growth greatly exceeded even our most optimistic expectations, making it difficult to keep Re-Lyte on our shelves.
Making matters worse is a recent hiccup in ingredient availability. We do our best to get quality ingredients and refuse to sacrifice quality, even if it means extensive searching and delays to find suppliers. Most recently, our co-packer has had difficulty getting a key ingredient in Re-Lyte. As a result, large orders we placed many months ago are delayed or arriving in smaller batches. This leaves us having to choose between holding items to build up inventory so we can stay in stock for a while, or releasing items as we receive them and going in and out of stock.
The good news is that our co-packer found a quality supplier and the end is in sight. The less-than-stellar news is that supplies will be inconsistent for several more weeks. We anticipate that we'll be fully back in stock around the end of October.
We know that many of you use Re-Lyte on a daily basis and we are doing everything we can to speed up its full return. One option while you are waiting is to make your own electrolyte drink. Here is a table comparing the electrolytes you get from a scoop of flavored Re-Lyte or from the recipe if you use 1/4 teaspoon Real Salt and replace one cup of regular, clean water with a cup of coconut water. The exact amounts of potassium, magnesium, and calcium depend on what brand of coconut water you use.
Homemade Electrolyte Drink
1 Scoop of Flavored Re-Lyte

530 mg of sodium

850 mg of chloride

400 to 550 mg of potassium

20 to 40 mg of magnesium

40 to 50 mg of calcium

810 mg sodium

1280 mg chloride

400 mg potassium

50 mg magnesium

60 mg calcium

We want you to know that our commitment to get things on track and get you the products you need goes much, much deeper than just showing up for a nine-to-five job. We are inspired daily by stories from customers, friends, and family who tell us how Re-Lyte has benefited their life. We are and will continue to do everything we can to make sure Grandma Ruth, Uncle Mark, third cousin Lynn, and the customer we just met have access to something that makes their journey easier. We are excited about all our journeys and look forward to continuing them together.